At GCS, we offer the benefits of having a CIO without the cost or hassle through our vCIO (virtual chief information officer) services.
The position of CIO is one that has become increasingly important as technology becomes a bigger part of business, but not every company needs to have someone on staff full-time. That's where we come in.
We've found that companies who use our vCIO services often see benefits including cutting IT expenses, freeing up executives from always managing the tech side of the business, and having easy access to data.
Why spend hundreds of thousands, or even millions, of dollars for a traditional CIO when you can work with one virtually? A vCIO is a cheaper, easier solution who can work from anywhere to provide you the benefits your company deserves.
Connect with us for more information about this great program.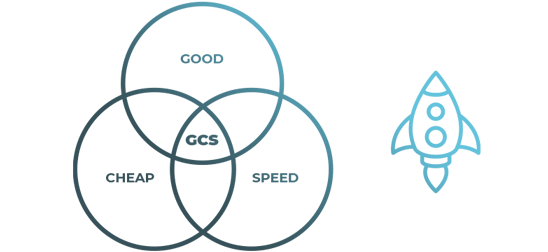 Fast-track ideas, Prove concepts.
Free feasibility consulting early on

Prove project quickly with speed-to-value sprints

Partnerships and JVs to offset costs and share risks

Multiple variations of passages
Construction/ EPC
Manage on-site personnel equipment, materials & accounting.
Oil & Gas
Up/mid/downstream digital transformation & connected worker.
HSSE
Planning, coordinating & instilling safety culture at scale & in the field.
Marine Services
Managing complex, high-throughput remote operations.
Healthcare
Powering clinicians with high-compliance, mission-critical IT.










BILLION in Financial Transactions Managed/Year
Payroll Managed in Millions of Man Hours, 15K+ Employees 2019
MILLIONS in Hiring Productivity Savings Through Remote Processes
We'd

Love

to

Hear

From

You