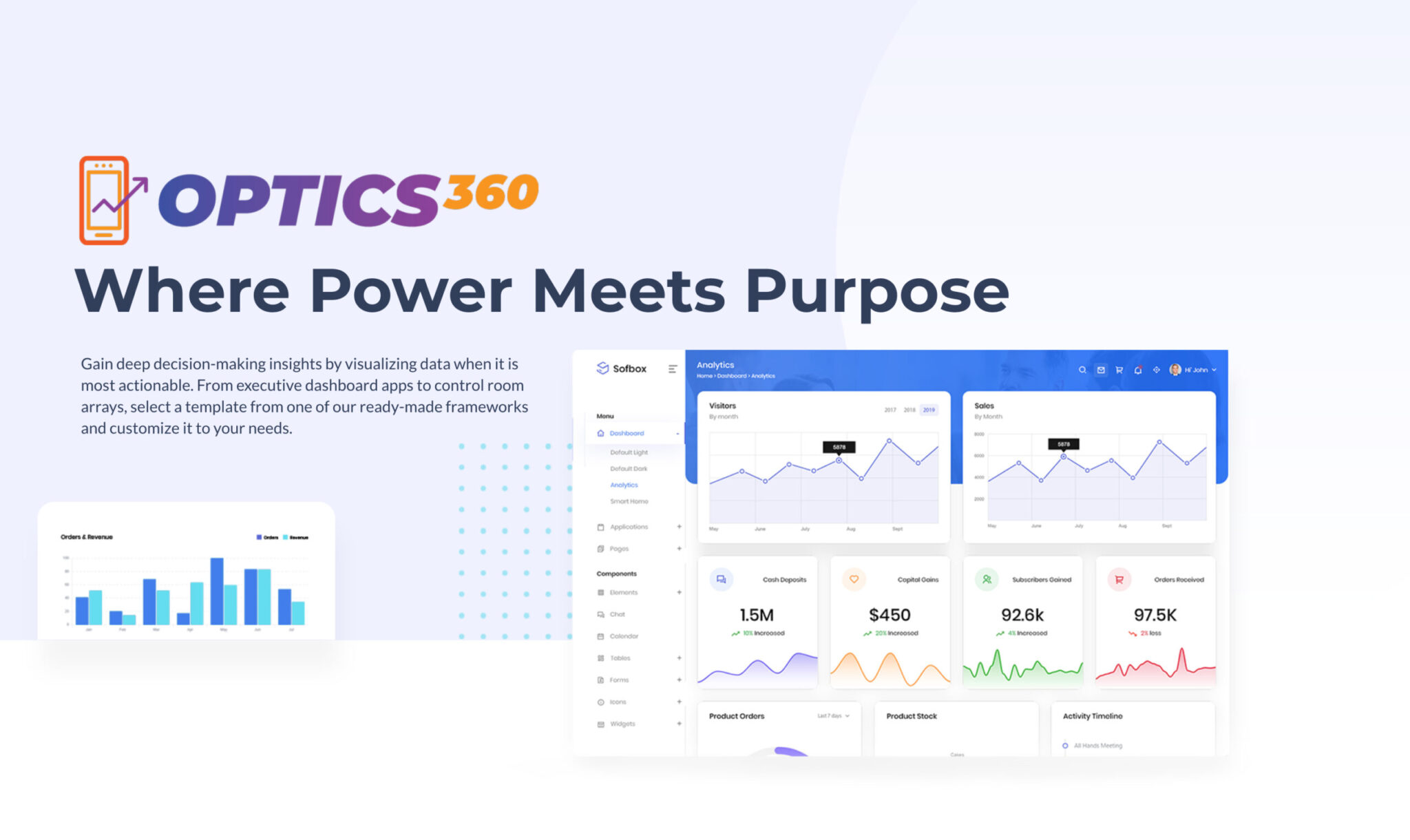 // rapid mobile app deployment
OPTICS360 Executive Dashboard Apps
Give leadership instant access to real-time business data, reports and charts you need to make informed decisions. Leverage existing templates and visualization library or customize your own.
Secure, custom business intelligence dashboards for executives

Library of existing visualizations for major ERP/EAM systems

Deploy on mobile or web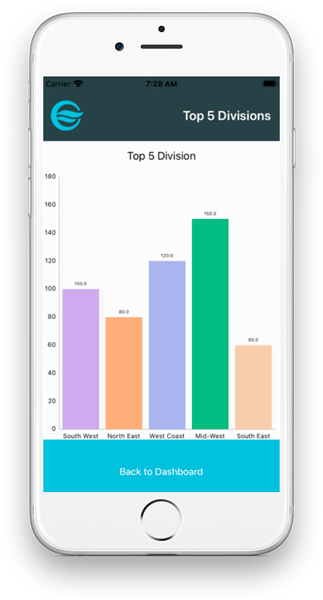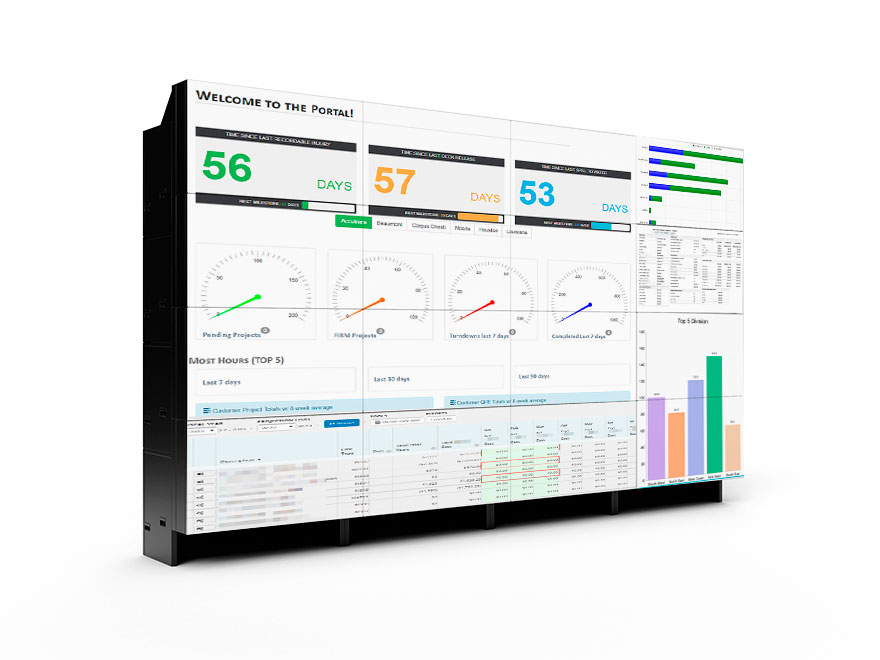 // ERP + EAM PLUGIN
OPTICS360 NOC (Network Operations Centers) Warboards
Develop custom dashboards for operations to monitor activities in real-time. Integrate with advanced MACH1 and CREW247 information to provide the greatest level of insight for improved operations and safety.
Secure, custom business intelligence dashboards for executives

Library of existing visualizations for major ERP/EAM systems

Deploy on mobile or web